A BTTF Time Circuits Clock!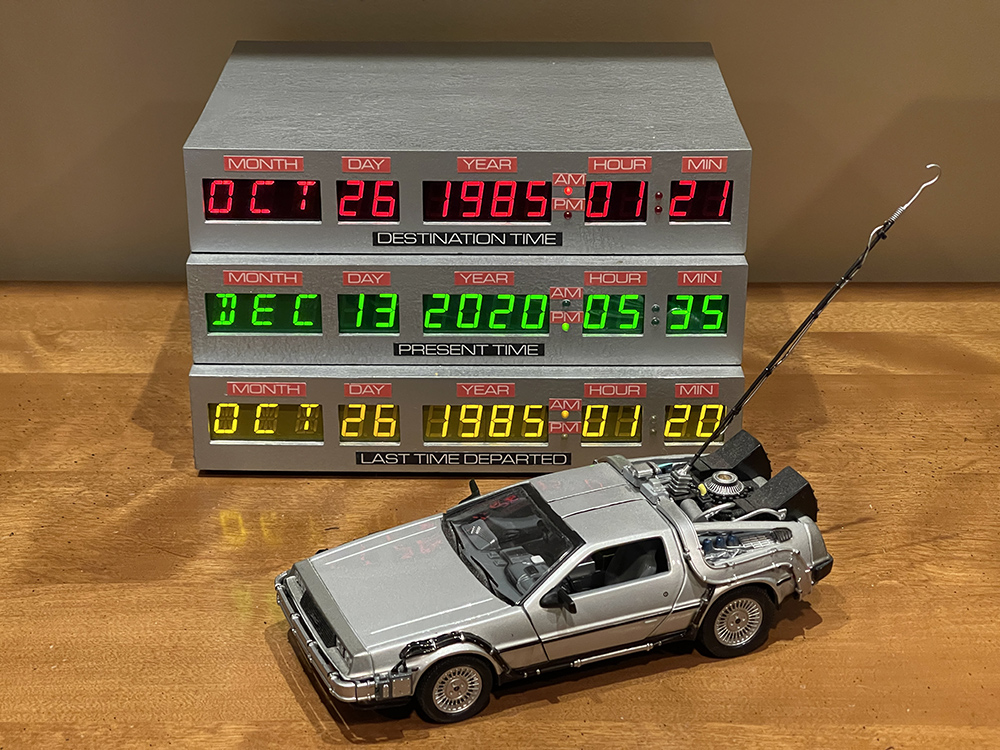 April 2021 Update:
Parts to build more clocks are finally on the way. The hard-to-find LEDs displays are being manufactured and should arrive in a few weeks.
The main control board has also been updated to include a 5v power supply to allow for more flexible powering options.
More info to come.
If you are interested in a complete clock or parts to build your own, please use the contact page to inquire.


Pages: